15 Apr, 2020
Conferences Pushed Back due to COVID19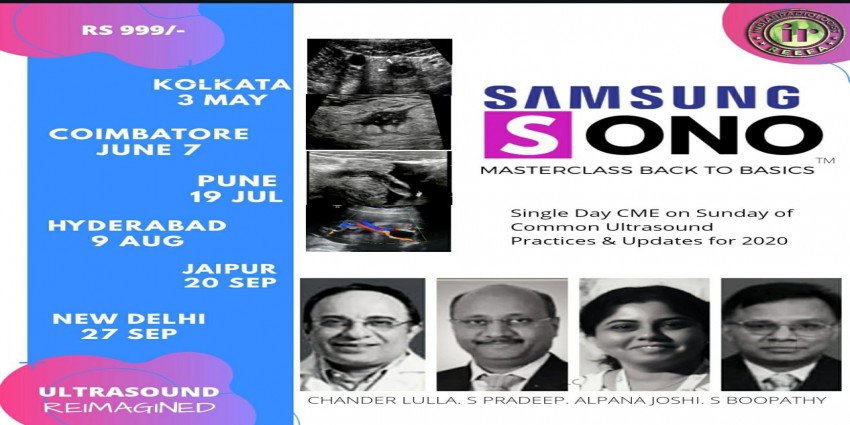 April 2020
A complete postponement or cancellation has taken place of all conferences starting from March upto July across India, and across the world in view of the lockdown, and the brakes on public gatherings and travel. ESR2020 has gone online, and the IRIA Sonosummit has been pushed back to September. The 11th Ultrafest of MSBIRIA stands cancelled, and registration has been moved to next year.
IndianRadiologist Events:
The Samsung SonoMasterclass stands postponed, except for Kolkata & Pune that will be held later this year, based on the situation. The rest of the 4 venues - Coimbatore, Delhi, Secunderabad & Ahmedabad have been moved to next year. CTBUZZ 2020 has been postponed to later this year, or early next year. The AGFA masterclass back 2 basics on Conventional Radiology that was due on June 28 New Delhi has also been postponed until later this year, or first half next year.